Deuce Guttah & Par-iZ have been making music since their teenage years with an emphasis on Hip-hop and R&B. Both from New Jersey, they own Corner Funk Ent., and co-host "The Wattup Doe Podcast" on YouTube, where they interview local up and coming artists as well as discuss current events, music, fashion and culture. Now they have released their best musical project yet, a feel-good single, entitled "Therapy" that masterfully marries hip-hop, R&B, soul and jazz flavors. That should give you a good idea of their vast appreciation for music.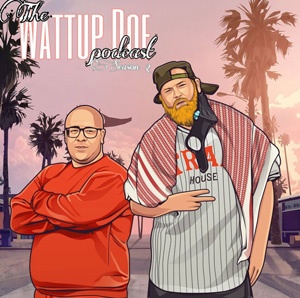 In pure musical terms, "Therapy" is a joy of a song to play all the way through, a radiant blend of styles dense with instrumentation: a blast of horns here, a keyboard motif or squiggly string lick there, with deep bass lines and thumping drums throughout. Aside from the funky grooves, it's the voices of Deuce Guttah & Par-iZ that keep the song charging steadily and smoothly forward.
Deuce Guttah & Par-iZ's versatility is by far one of their greatest assets. Other hip-hop/R&B hybrid artists sound more like rappers who also sing sometimes, or singers who occasionally rap. Not once on any of Deuce Guttah & Par-iZ's tracks does it feel like that's the case.
They shift between plain melodic singing and spitting bars effortlessly, never missing a note or a beat. They're always in tune. That much is evidenced on a previous single called "It Aint' Enough".
There is a certain timelessness to the "Therapy". That R&B/Soul factor in their music could draw immediate comparisons to a previous era, yet at the same time, everything feels fresh and modern.
The track is a clear reflection of Deuce Guttah & Par-iZ's growth as songwriters and performers. Moreover, the crisp, warm, and expansive beat, plays testimony to a production evolution as well. Deuce Guttah & Par-iZ's have upped the ante in all departments.
This artistic progression results in a polished track that feels more like a vibrant live performance, rather than a sterile studio recording, but with all the technical benefits and sonic embellishments that room brings to a track.
Modern mainstream Hip-hop and R&B are beginning to become stale and bland genres. Too many of its artists today rely heavily on pop and trap inspired sounds. Deuce Guttah & Par-iZ completely flip the template by putting the soul and groove back into the formula.
"Therapy" quickly shows itself to be a breath of fresh air. Its tonal palette is warm and lush, with a transporting quality that's immediately evident. The bump and thump of the rhythm is highly infectious, as is the melody riding the beat.
"Therapy" is powerful art, not only for fans of this specific musical blend, but for everyone who exists beyond genre constraints. This has to be one of the most entertaining, intelligent and genuinely enjoyable songs of its kind, released this year.
Deuce Guttah & Par-iZ represents a new wave of artists that do not fit neatly into one genre. Rather, they stand on an elevated level in the divide between them. The duo are a confident and unique presence in the ever-evolving marketplace, with a strong command of their style, their lyrical and emotional quality, and their sheer musical brilliance.
Connect with Deuce Guttah & Par-iZ on Instagram: @deuceguttah and @roscopar12