You don't have to be a fan of emo and post-hardcore to see the pattern here. It's happened forever, and it still happens. Certain artists toil away in relative obscurity, going against the grain, following their own creative visions. They are fueled by life's events and experiences, which inspire their music that eventually connects with an audience who can relate. This seems to be the path Syracuse NY based artist, Zizurrp is on, with his single, "Make It Out". He has been into music since he was a kid, and experienced a sustained amount of loss in his family this year, which inspired him to start dropping his music for public consumption.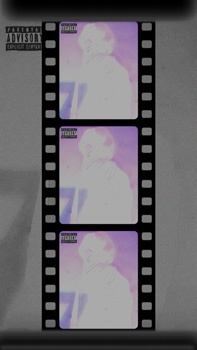 "Make It Out" is a beautiful, yet wistfully upbeat and haunting two-minute song, with a driving guitar riff that keeps on your toes, alongside the inevitable roar of the vocals and the slamming drums. Zizurrp perfectly delivers with this song, being sugarcoated-poppy on the outside, yet abrasively heavy at the same time on the inside, it strikes a personal emotional chord with the listener.
Zizurrp has mastered the art of mixing and matching musical aesthetics to concoct an engaging brew of crunchy riffs, mellifluous vocals, chugging rhythms, and lyrics shrouded in personal contemplation.
By the time listeners even register what has hit them, the track devolves into one sticky chorus. Every individual component meshes perfectly, weaving in and out of one another, on a record that is produced almost flawlessly, while maintaining a raw sonic aesthetic.
Zizurrp's mesmerizing voice, is one that is resonant and nuanced. This distinctiveness adds an additional layer of depth to his exceptional songwriting. Zizurrp has the perfect vocal tones for the alternative, emo and punk sound.
With it, he dishes out passion, power and control, tapping into his influences at the same time. it makes for a very addictive listen. "Make It Out" has a sense of urgency to it, and makes the listener pay attention.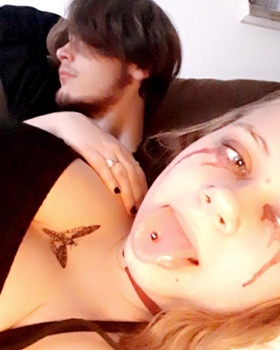 You will find an addictive mixture of groove, melody, and emotion contained in "Make It Out". Overall, Zizurrp has created a wonderful record that goes straight for the heart and leaves a mark. Driven by life's inexorable onward flow, the song pours straight out of him. Moreover, this is an incredibly easy track to listen to. It pairs pop songwriting with alternative and emo instrumentation.
This is popular music in the truest sense, both sugary and fierce, loud and banging, and meant to be compulsively played. "Make It Out" almost knocks you out as soon as you hit play, and it only hits harder as you go. The layers of volume keep rising as Zizurrp lays "Make It Out" onto the grindstone and the sparks it sends through the room feel like pyrotechnics, as it crackles with angsty energy.
Today the most beloved underground artists create a tidal wave of momentum for themselves to the point where the industry cannot ignore them. This seems to be the path and strategy taken by Zizurrp. In the end, "Make It Out" provides a terrific showcase for Zizurrp's talents.
OFFICIAL LINKS: https://www.instagram.com/p/CkEKk4Qus0m/?igshid=YmMyMTA2M2Y=