The single "Bilingual" truly encapsulates BADiSUN's growing confidence, his creativity and his emotional vulnerability as an artist. It blends melodic rap verses and post-hardcore backing vocals with pop-punk catchiness and alternative rock edginess. The Cambridge based artist is a fast rising talent in the underground scene, and has launched a number of impressive musical projects, transcending genre boundaries and stylistic parameters. Blending elements of indie, rock, rap, and trap, BADiSUN is influenced by artists such as MGK, I Prevail, Blackbear, Linkin Park, Iann Dior, and the Kid LAROI.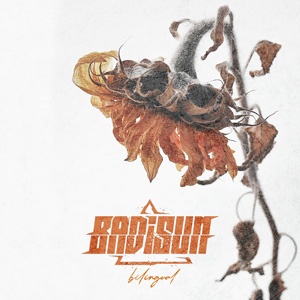 "Bilingual" is a stellar addition to BADiSUN's freshly created discography with plenty of ear-twisting hooks, jangling guitars and witty, relatable lyrics. "Got lost in peace. She do harm me Gotta go, gotta leave, live and breathe. So I grow, gotta know how to be, yeah. She been there though. Making me believe that we be real close. At the same time, she ain't mine, she bilingual. Talkin to guys, think it's fine, it's unbelievable. Catching the signs now, yeah, I'll make it unrepeatable, uh."
BADiSUN's sends out another clear statement of intent with "Bilingual", which is the follow-up to "Out Of Luck". He may only be on his second single, but is already developing a certain, distinctively high baseline of quality in his recordings. BADiSUN is not to be confused with the likes of his genre contemporaries – his stuff is edgier and sharper, both musically and lyrically.
Lately there's not many singles, which get to you like "Bilingual" does. Everything else sounds so far removed from the authentic sentiments and organic sounds that BADiSUN produces. It's as if he arrived from a previous era to mix and mash classic songwriting values with modern production aesthetics. From the intro to the last chorus, there is an amazing progression of chords and vocals designed to make it sound a modern classic song.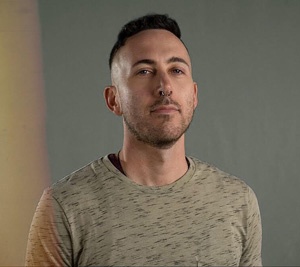 I find it incredible that BADiSUN has not stormed the mainstream area and radio charts yet, in a time when everyone is complaining how this type of music has all but disappeared from the scene. BADiSUN has found a way to show that he knows exactly how it's done. The more you get into the song, the more you will notice how really well written, produced and executed this song is.
Since his debut release, BADiSUN has managed to inspire something within listeners that goes beyond mere enjoyment. Beyond the obvious infectious music, BADiSUN's earnest and sincere coverage of emotional and relatable themes is forming countless bonds between him and music fans. This speaks volumes about the singer-songwriter's ability to connect with his audience on a substantial emotional level.
Over and above catchy and musically ingenious in places, there's something about the way "Bilingual" is composed that feels totally authentic and fresh. Something this track really nails is the backing vocals. There's rarely a moment on this track, where you think to yourself that there should have been more in any section, because BADiSUN's already done it. "Bilingual" is a wonderful transition from "Out Of Luck". This is a significant song that sounds incredible.
OFFICIAL LINKS:
Official Website: http://badisun.com
TikTok: https://www.tiktok.com/@badisun
Facebook: http://facebook.com/iambadisun
Instagram: http://instagram.com/iambadisun
ReverbNation: https://reverbnation.com/badisun
Spotify: https://open.spotify.com/track/4a7djUYIZr8o849puokJI4?si=ce5914d4392c425e