Based in the creative heart of New York, singer-songwriter Chris Suswal, simply known as Suswal, is steadily building his catalog and his brand, with a blend of acoustic and electric driven songs that walk the line between heartfelt Americana and gritty alternative rock. The force from his music is immediate, as deep, lush layers of harmonies, acute drum accents, and rich blankets of guitar envelop his songs. Meanwhile, Suswal emerges with a sustained, rich and sinewy vocal cadence that reads so distinctively singer-songwriter that one can imagine him flipping back and forth between musical eras with equal ease.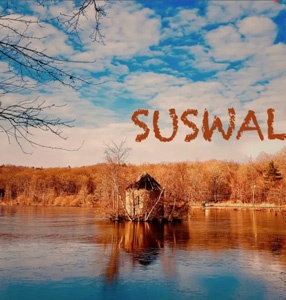 Despite its clear traces of inspiration, the 7-track EP "The Vergara Inception" establishes a crucial concept: Suswal is not looking backwards, as he sends his mellifluous rasp into a completely new dimension.
Recorded at Pancake Recording Studios in the heart of Brooklyn, NY, these songs shine with true depth and impassioned performances. "Loving Won" starts the proceedings and sets the mood perfectly: there is warm swells of bass, the scream of electric guitars, and the steady rhythmic strum, while Suswal's voice soars to the heavens.
It's followed by the acoustic jangle, of the harmonica infected, "Once Upon Now". Rich, warm and sweeping, you will find the comfort of these softer moments captivating, as Suswal unfolds his storytelling skills. The singer-songwriter's strength lies in his ability to carve out a distinct identity whilst operating within a well-worn tradition.
Throughout all of Suswal's songs, his genuine side always shines through, and this particularly evident on "Safekeeping – Acoustic", which finds the artist leaning solely on his resonant voice and acoustic guitar.
Listening to Suswal, his songs appear simple at first, but as you listen to them more and more, the complexity reveals itself. Handfuls of musical and vocal iterations intricately link themselves to somehow pull you closer.
This happens on the sweeping mid-tempo ballad "Free Our Souls", where rolling drums, and fleshed guitar lines blend with soaring vocals and harmonies. What initially seems like a simple sketch is constantly revised to create a highly detailed portrait through a myriad of skillful touches.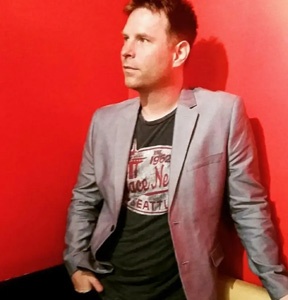 This brings us to the expanded version of "Safekeeping" which rides on a crunchy alt-rock groove. There's an urgent ambience, abrasive and loud in its production, that makes the song immediately pleasing. The flourishes of overdriven lead guitar and growing grit in Suswal's voice is very hard to ignore.
An immersion of perfectly warm instrumentation engulfs you on "All Right Tonight", which is another signal that Suswal has many layers to unfold to his audience. It finds him stretching both the guitar licks and his vocals into more emotionally evocative shapes than before.
The quality threshold is high throughout this EP. The songs have a warm immediacy and emotive, soulful sincerity that invites the listener in. Suswal's originality, is further cemented in his ability to make his lyrics believable and relatable, and to always neatly wrap them in strong melodies and wiry rhythms.
All of which unpack themselves on "In These Arms Again". The guitar skills are there, the voice has a beautiful tone and character, and the song is poignant enough to garner a wide impact.
On "The Vergara Inception", Suswal delivers lush instrumentals, thought-provoking lyricism, beautiful vocals, and immersive soundscapes to help us uncover buried memories and lingering emotions. Singer-songwriter, Suswal, who handles guitars, harmonica, piano and vocals, is assisted by Jonathan Vergara who contributes production, arrangement, engineering, mixing and mastering, as well as plays drums, bass, and keyboards, and also adding backing vocals.